Assalamu alaikum and welcome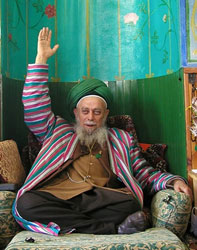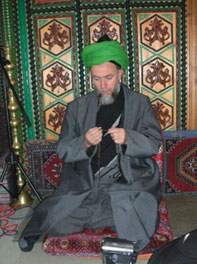 On the authority of Maulana Sheikh Nazim al Haqqani an-Naqshbandi al-Rabbani (qs) and his successor Sheikh Mehmet Adil ar Rabbani (qs)
"Those that remember Me in their heart, I remember them in My heart; and those that remember Me in a gathering, I remember them in a gathering better than theirs." (hadith qudsi)
This is the website of a Liverpool (UK) Naqshbandi-Haqqani Sufi circle. We have a weekly zikr/dhikr (a traditional chanting meditation practice) in Liverpool Central Library (top floor meeting room) between 3pm and 4.50pm every Sunday (map), to which everyone is welcome. BUT please check first the Liverpool Zikr Meetup Group for up to date information about cancellations etc, or email us.
More details:
Sundays 3 to 4.50pm
Liverpool Central Library (top floor meeting room)
Free of charge, always
All people are welcome (noisy children included!)
Free tea and biscuits!
Easy access from Liverpool Lime St station and other public transport

NO public car parking on site

- please locate local parking or email
We sit on the floor, so bring a cushion/yoga mat if you need one
Hopefully some chairs will be available (if the library leave any)
There is no obligation to subscribe to our beliefs, or to join in. If you are just curious about islam or sufism then please visit us or email: info@liverpoolzikr.com.